As part of service to our community, YWCA High Point offers several low-cost meeting spaces available for rental use on a limited basis.
ALL-PURPOSE ROOM:
1,718 square feet
Accommodates 75 Banquet Style
Accommodates 100 Auditorium Style
Projection Screen Provided – Projector & Computer can be rented for an additional $50
$85/hour during business hours
$100/hour after business hours
MEETING ROOM:
567 square feet
Accommodates 30 Seated w/Tables
Accommodates 40 Auditorium Style
70″ Television Provided – HDMI or Wireless HDMI Connection – Computer can be rented for $25.
The room is set up conference style in a rectangle. If rearranged, the room must be put back to the conference room style.
$60/hour during business hours
$75/hour after business hours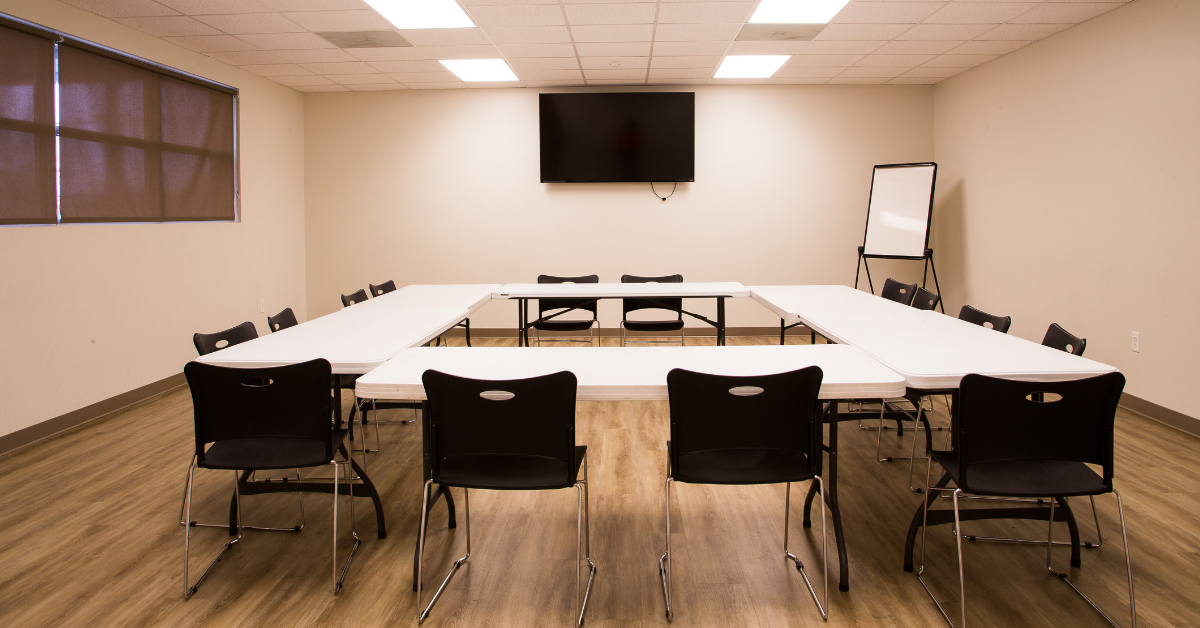 FIESTA ROOM:
493 square feet
Computer and projector can be rented for $50 but there is no projector screen in the room.
Best suited for kid's parties, small group meetings, or Bible studies.
$20/hour during business hours
$35/hour after business hours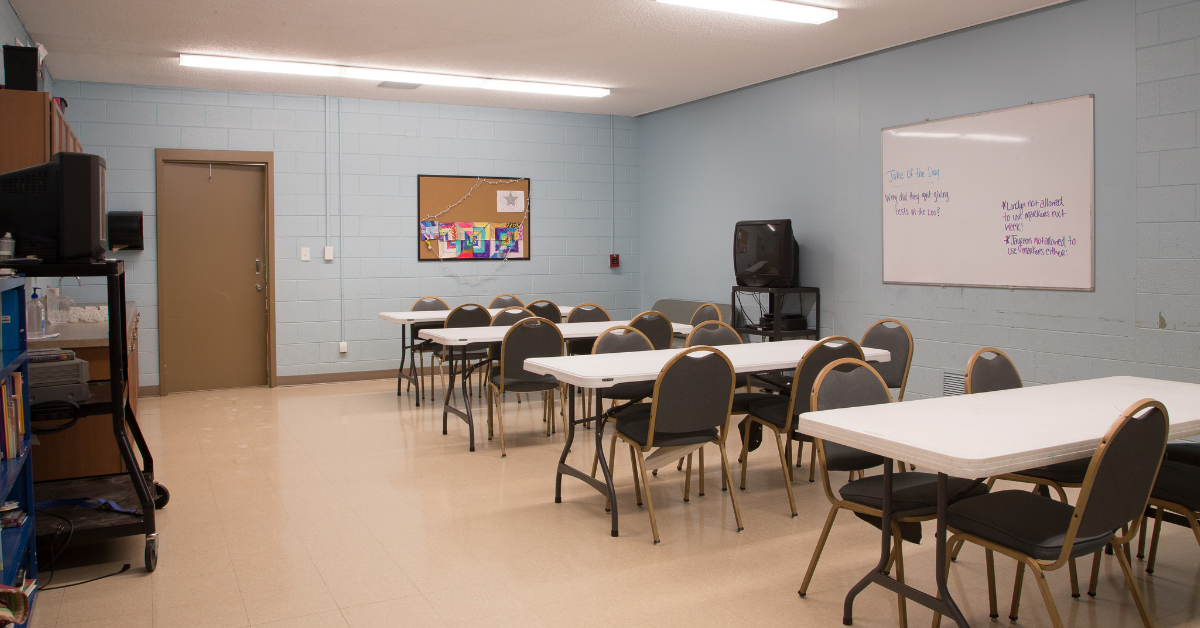 OUTDOOR PICNIC AREA:
Covered Picnic Area 27′ x 29′ with Electricity
Eight 6′ Picnic Tables
Covered Basketball Court – not regulation size
Grassy Area for Play
$100/3 hours during business hours
$145/3 hours after business hours
Facility cannot be rented when being used by YWCA programs
The pool is also available for rentals. Limited times are available. Please contact Liz Como, for availability and pricing details. 
Members and nonprofits receive 50% off of all rental fees. Nonprofits must supply a 501c(3) letter.
POLICIES:
If more than one staff person is needed on after-hours rental, an additional $15 per hour will be applied.
Staff are only responsible for opening and closing facility and monitoring the front door. They are not responsible for set up or clean-up of rental.
No tape of any kind on walls.
Rental time MUST include set up and clean up time.
At the end of the rental, all trash must be taken out and placed in the dumpster at the corner of the parking lot near the road. Room must be put back as it was (Meeting Room and Fiesta Room).
$25 nonrefundable deposit required to reserve a room. Full payment must be received one week in advance of date reserved or the room will be released and rental is not guaranteed.
All groups and individuals must stay in the area of the YWCA they have rented.
No same day requests for time extensions for room rentals will be allowed. 48 hours' notice required to extend rental time.
No rentals past 11 pm.
If extra cleaning is required or room is not cleaned and put back to original condition, the renter will be billed $100 for clean up.
The YWCA has provided opportunities, programs, and support that is specific to my needs.
I've never been to an organization that is more accommodating and friendlier than the YWCA of High Point.
Good swimming, good fitness, good friends.
It's convenient, has a great atmosphere, and a great selection of programs for the amount of pay.
The YWCA is that place that is like a third home to me. The people are super friendly, super welcoming, and super caring. That is what really makes the YWCA a place I love to be.
Everyone I've come in contact with at the YWCA is genuinely nice and helpful. They are attentive to my needs and I always feel comfortable at the YWCA.
Along with the calm and pleasant atmosphere, the YWCA's fitness programs that are offered have improved my overall health.
I only have the highest things to say about the YWCA. The facilities and programs have met the specific needs of my wife and I and the people know us by name. Overall, it has been a great fit for us.
The YWCA is convenient for me and my schedule. They are always consistent in their programs and always hospitable.
I appreciate the reliability and availability of their programs and amenities.