YWCA High Point is excited to announce that as of July 1, 2022, we will be serving adults throughout Guilford County with the Parents as Teachers Program.   Parents as Teachers Guilford County will be coming under the umbrella of YWCA High Point.  For more information read this

press release.
Parents as Teachers builds strong communities, thriving families and children who are healthy, safe and ready to learn by matching parents and caregivers with trained professionals who make regular personal home visits during a child's earliest years in life, from prenatal through kindergarten.
Vision: All children will develop, learn and grow to realize their full potential.
Mission: Parents as Teachers promotes the optimal early development, learning and health of children by supporting and engaging their parents and caregivers.
Approach: The Parents as Teachers (PAT) approach is to partner, facilitate, and reflect. We do this at every level of our organization, from a parent educator visiting a family in their home, all the way to the work of the national center.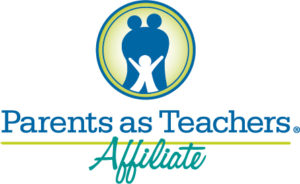 YWCA High Point continues to provide the Parents as Teachers program to adolescents in the greater High Point community through the Adolescent Parenting Program works to make a difference in the lives of young school-aged mothers and fathers who are pregnant or parenting.
Adolescent Parenting Program (APP) is modeled after the state guidelines and provides services that lead to personal self-sufficiency and economic self-support for pregnant and parenting adolescents.
To continue its goal of meeting an individual's needs, the APP defined six objectives that direct the program activities for its participants.
These are:
Avoid a second pregnancy during program participation;
Remain in high school or equivalent program with the goal of graduation or completion
Utilize appropriate health care for self and child;
Enhance parenting abilities;
Prepare for employment by learning job search and interview skills and
Eliminate substantiated referrals of abuse or neglect.
The YWCA APP is a multi-faceted program that includes:
Group Sessions
Home Visits
Mentors
School Support Sessions
College Tours
Field Trips
Mother-daughter Retreats
Support Services Include:
Baby Basics Closet
Ready to Ride, a program providing car seats to children
Women's Resource Center
The comprehensive program addresses challenges that face teen parents including:
Nutrition
Education
Childcare
Parenting Skills
Substance Abuse
Financial Planning
Career Planning
Child Neglect or Abuse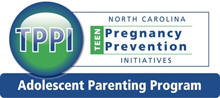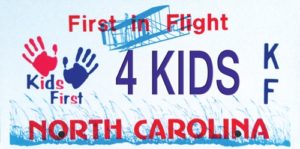 The YWCA has provided opportunities, programs, and support that is specific to my needs.
I've never been to an organization that is more accommodating and friendlier than the YWCA of High Point.
Good swimming, good fitness, good friends.
It's convenient, has a great atmosphere, and a great selection of programs for the amount of pay.
The YWCA is that place that is like a third home to me. The people are super friendly, super welcoming, and super caring. That is what really makes the YWCA a place I love to be.
Everyone I've come in contact with at the YWCA is genuinely nice and helpful. They are attentive to my needs and I always feel comfortable at the YWCA.
Along with the calm and pleasant atmosphere, the YWCA's fitness programs that are offered have improved my overall health.
I only have the highest things to say about the YWCA. The facilities and programs have met the specific needs of my wife and I and the people know us by name. Overall, it has been a great fit for us.
The YWCA is convenient for me and my schedule. They are always consistent in their programs and always hospitable.
I appreciate the reliability and availability of their programs and amenities.