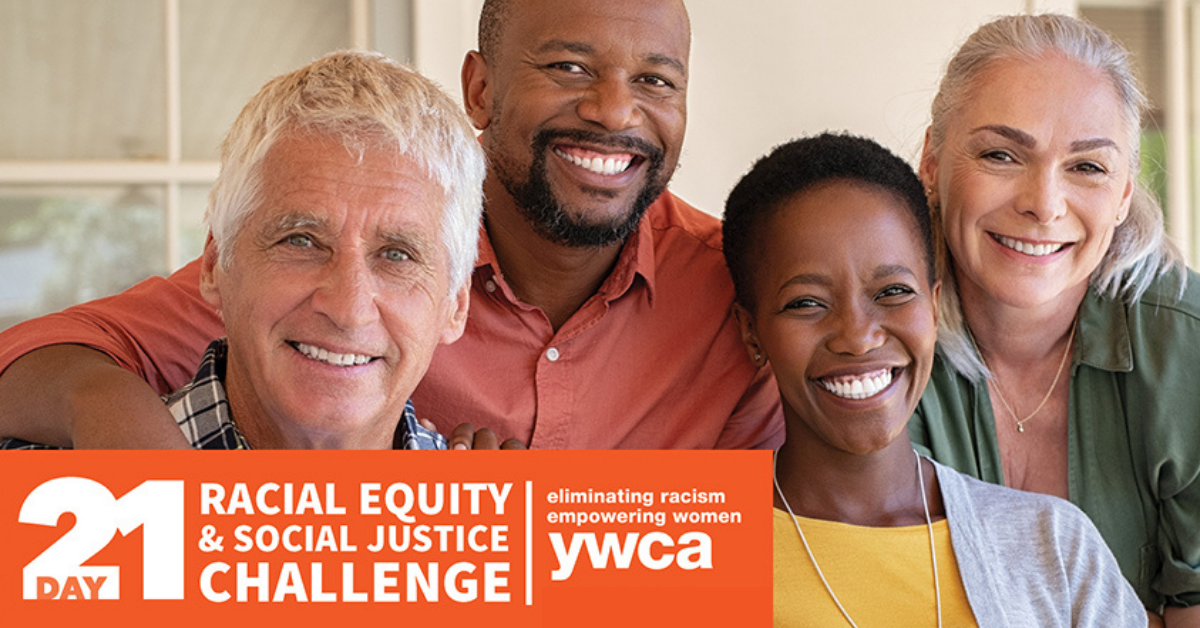 What is the 21-Day Racial Equity and Social Justice Challenge?
The challenge is designed to create dedicated time and space to build more effective social justice habits, particularly those dealing with issues of race, power, privilege, and leadership.
You will be presented with challenges such as reading an article, listening to a podcast, reflecting on personal experience and more. Participation in an activity like this helps us to discover how racial injustice and social injustice impact our community, to connect with one another, and to identify ways to dismantle racism and other forms of discrimination. This is an exciting opportunity to dive deep into racial equity and social justice. We hope you will join us on this journey and we can't wait to get started!
ABOUT THE 21-DAY CHALLENGE
REGISTER TO VOTE IN NORTH CAROLINA
Voting is critical to ensuring a healthy, safe, empowered future for us, our families, and our communities. Make sure you, your friends and loved ones are registered to vote, be sure to double-check your registration, and make sure to show up to the polls! Click on the button below to get started.
This is your voice, your vote, your future.

The YWCA has provided opportunities, programs, and support that is specific to my needs.
I've never been to an organization that is more accommodating and friendlier than the YWCA of High Point.
Good swimming, good fitness, good friends.
It's convenient, has a great atmosphere, and a great selection of programs for the amount of pay.
The YWCA is that place that is like a third home to me. The people are super friendly, super welcoming, and super caring. That is what really makes the YWCA a place I love to be.
Everyone I've come in contact with at the YWCA is genuinely nice and helpful. They are attentive to my needs and I always feel comfortable at the YWCA.
Along with the calm and pleasant atmosphere, the YWCA's fitness programs that are offered have improved my overall health.
I only have the highest things to say about the YWCA. The facilities and programs have met the specific needs of my wife and I and the people know us by name. Overall, it has been a great fit for us.
The YWCA is convenient for me and my schedule. They are always consistent in their programs and always hospitable.
I appreciate the reliability and availability of their programs and amenities.